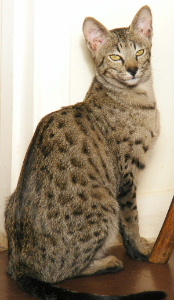 Cattery registered with Tica and the GCCF
I am a member of:
Tica Savannah breed section and Savannah breed mentors forum,
Old Style Siamese cat club.
Cynthia Hopper (email:wiccacats@talktalk.net)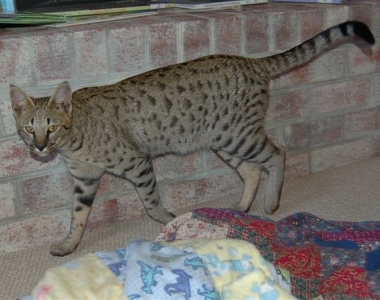 Savannah
Wiccacats had sucessfully bred traditional/classic Siamese and previously Bengal cats for several years and while looking at American Bengal breeders to arrange the import of two Bengal queens I discovered the Savannah cat. I was instantly smitten with the wild and beautiful looks of the Savannah cat and decided that the Savannah cat was the cat for me. I am extremely committed to breeding Savannah kittens that conform to the Savannah Tica breed standard and have threrfore chosen Savannah studs and Savannah queens of the highest quality for my Savannah breeding programme.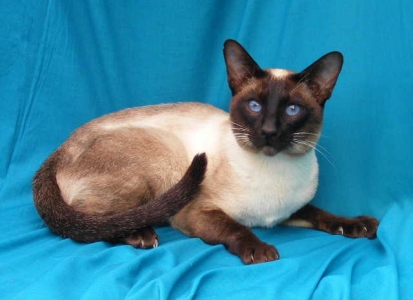 Siamese
At Wiccacats I breed Traditional/Classic Siamese cats and kittens that are bred first for health and then for type. These Siamese cats and kittens conform more to the old style Siamese cats and unlike the modern Siamese cats are not extreme in any way. Wiccacats Siamese kittens are more robust and of a heavier build than the modern Siamese cat. My Siamese cats and kittens are the classic colours,of seal, blue, chocolate and lilac.
I am situated in Kent UK within easy access to the M20, M2 and Europe.