Wicca Cats
This page is for cats bred by Wicca Cats.
I will be putting photos of studs I have used in my breeding programme for Siamese and Savannahs on this page and the offspring they have produced.
.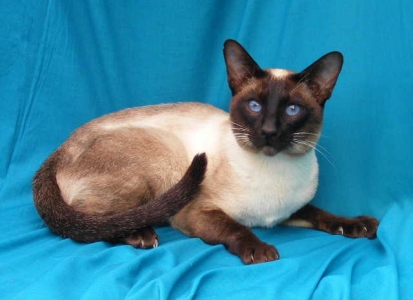 This is Denson Tristan Farnon. He came from Pamela Sharp Popple at Felixstowe. He is a tall cat, very elegant with a good quality coat. He was bred to wicca Akira and wicca Sui-Lei and they gave me wicca Yoko and wicca Sui-sui who are on my queens page.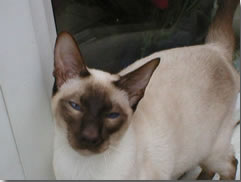 This is Purmisqus Prairee Oyster, owned by Mandy Mosby at Hastings. Mandy has been a siamese breeder for many years and now breeds the traditional siamese. (Omar) is the grandfather of wicca Yoko and Sui-sui. Again, a lovely elegant cat who has helped produce the cats I have today.
Another stud that I have used is Cymbeline Kalanisi, an old style seal point boy owned by Lorri White in Sussex. Unfortunately I do not have a photo of him.
This is Wicca Choochi, a seal point boy around 8 months in the photo. He is by Cradlebridge Ocsar out of Marajade Rozetta. What a beautiful traditional boy he is. He is a pet living on the Isle of Man. The next photo is Choochi's full sister, wicca Zing. She is now in a breeding programme with Julie Singleton from Tonkyway cats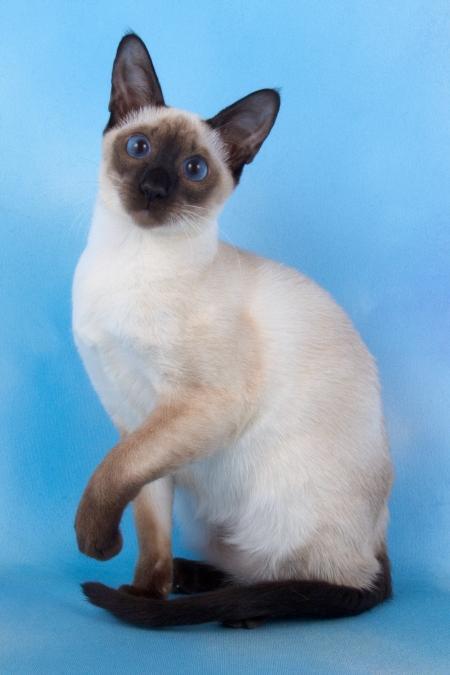 These are two 5 month old brothers reunited during a holiday. They are by Cradlebridge Ocsar out of Wicca Sui-sui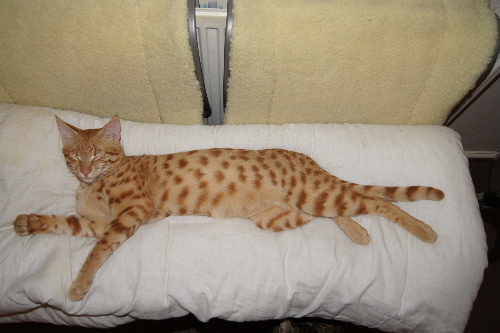 This is Wicca Clyde. He is a non standard F3c Savannah red boy. He is by Limo Togo out of Demdar Amber. Amber is a Torbie F2b that can produce Torbie girls like herself, red or ginger boys like Clyde here, or, standard brown/black girls like his sister, Wicca Bishara who is listed on Spottydreams website. Clyde is a very large boy with endless legs. Not everyone can afford to pay for a standard colour pet, Wicca Clyde is a F3c, infertile. but a wonderful typey Savannah with all the personality and size, but at a fraction of the price of the standard colour. At Wicca I place all my cats in the homes suitable for them.
.